Hello,
I'm trying to solder devices (EPC2021) on the pcb with a stencil and solder paste, but I am having trouble not getting the paste to bridge. Right now, I can assemble it using the solder bumps included and some flux in a reflow oven, but i'd prefer using paste so I can visually inspect correct joins.
The problem can be seen in this photo: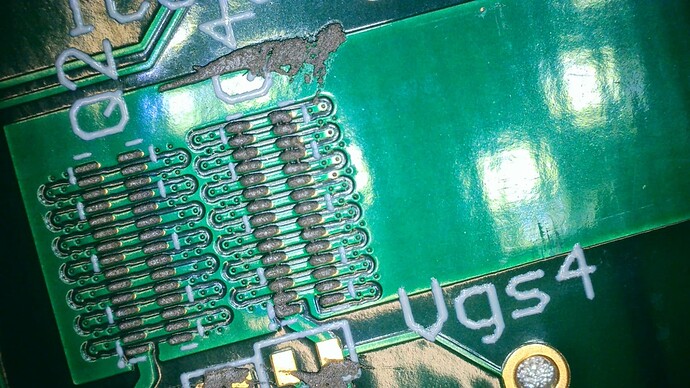 The stencil used is 0.1mm thick and electropolished, and the paste used is chipquik NC191LTA35 (Sn42/Bi57/Ag1, type 4). Would the recommended course of action be to order a thinner stencil (ie 0.05mm), or is there a more viscous solder paste you would recommend me using to avoid this problem?