I am working with the EPC90146 demo board and have encountered an issue related to the LC filter setup. According to the Quick Start Guide, specifically Table 2 on page 9, it appears that the designated inductor (IHTH1125KZEB2R2M5A) is to be mounted on Filter Card 1.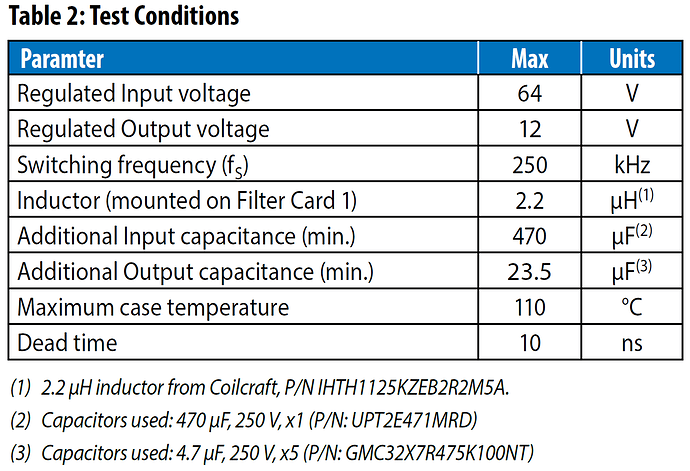 However, this inductor does not seem to fit the pad on the demo board. To resolve this, I am considering implementing the LC filter on a separate board, ideally one that can be directly interfaced with the multi-header pin connector for VIN and GND.
Filter Card 1, as mentioned in Table 2, seems to be the candidate for this purpose.
Could anyone provide detailed information on how the inductor and input/output capacitors are connected in the EPC90146 test setup?
The inductor and output capacitors are notably absent from the thermal image in Fig. 16 of the guide, and I'm wondering how they were exactly connected to the board during the testing.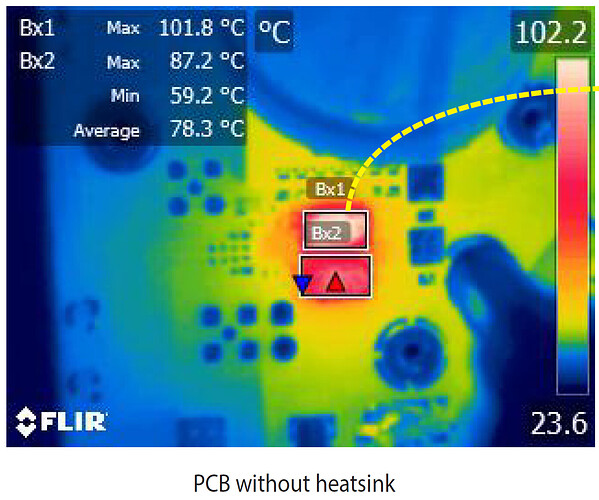 Thank you for your assistance.
Jin