Good day, epc team
Do you have any high side drive solution for common cathode lasers?
I am looking for a high side driving solution to switch multi-channels high voltage( 50~80V) for lasers. The switching can be controlled by low voltage logic signal.
The following device looks good.
Would you please let me know if the device was ready and its part number?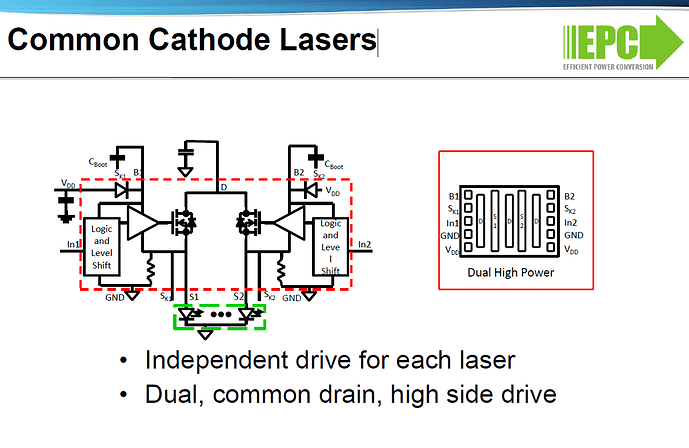 Thank you and best regards,
Caleb