Hi, Sir.
I want to use the GaN IC EPC23102 to design a two phase interleaved buck converter, and I designed a pcb with reference to the schematic of EPC9177 and datasheets. But my pcb board can not work. I don't know why it was happened. The following image is my PCB schematic diagram. Could you please help me check if there are any issues with my circuit design?
**a) The net "Vdrv+5 " is the power supply of ICs. And I directly use a DC power supply to supply 5 V without using a power IC. **
b)I do not sure if the "EN" pin can be directly grounded. I found out in the datasheet that the "EN" pin is grounded, so I also grounded it here.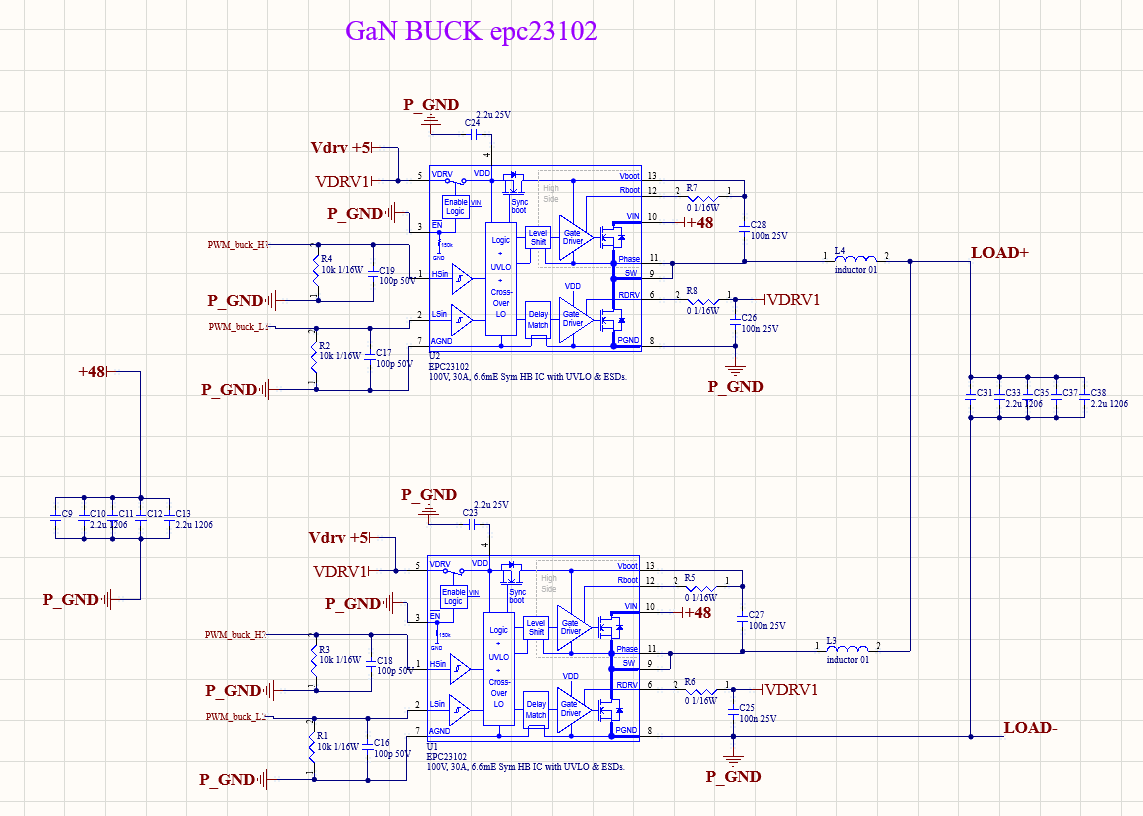 Hope to your reply.
Thank you so much.